Thinking About
A New Website?
WE DO MORE THAN ONLY A WEBSITE
WE CREATE A LEAD'S GENERATOR
//FEATURES
/ A Professional Layout
/ Smartphone and Tablet ready
/ The SEO for the website to be easily found

// WEBSITES
/ Online Appointments for Beauty Salons and Spas
/ Table Reservation for restaurants
/ Online Ordering for delivery service
/ A website for Accountants, Real Estate, E-commerce, and more!

GET A FREE CONSULTATION
Computer Problem?
No Problem!

Stopping?
Got error messages?
Is it too slow?
Full of junk files?
Internet isn't connect?
Did the kids ruin the computer?
Forgot your password?

GET A FREE CONSULTATION
We can fix it!
No matter what the problem!
Online Ordering System

Website ordering
Facebook ordering

GET A FREE ACCOUNT
Integrate an online food ordering
software into your website and
watch the business grow!

/ Deliver area restriction
/ FREE app for taking online food orders
/ Monetize your online presence: forever
/ Restaurant Admin Panel
/ Your order receiving machine: smartphone or tablet
Digital Marketing

To be found by those who search for
products and services like yours
GET A FREE CONSULTATION
Are your business listed correctly?
We can fix your online listings everywhere

Our ALLINONE bring your business to the place that really it worth: to the top of online world

Convertion, convertion, convertion ... this is that's really matter for your business
Our mission is to help small businesses emerge and thrive through technology and the online environment in the USA!
We work with passion and courage to go beyond what is common!
What can we do for you?
Websites | Domains (.com.br also) | Web Hosting
Marketing Online | Social Media | Search directories
E-Commerce | Facebook Store | Amazon Store | Ebay Store
Web Based Programming | Database Developments
Computer Troubleshooting | Mac OS | Windows | Linux
Networking Configuration | ePBX Telephone System
Not enough?
Tell us your needs and we can tailor for you!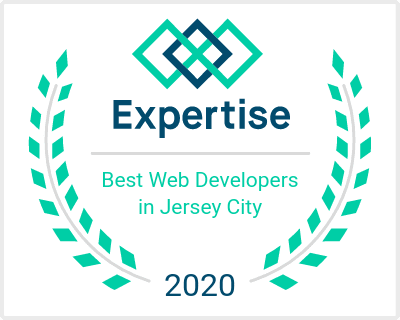 Attending regions: Manhattan, Bronx, Queens, Brooklyn, Staten Island, Long Island, Monticello, Callicoon Centre, New Rochele, Port Chester, Floral Park, Garden State, Hicksville, Glen Cove, Mineola, Farmingdale, Kearny, North Arlington, Lindyhurst, Rutherford, Clifton, Linden, Elizabeth, Newark, North Newark, Edge Water, Union City, Philadelphia, Massachusetts, Boston, Rode Island, Hyannis, Miami, Orlando, and beyond
Clients Testimonials
Orlando Silva
Antares USA
"We always rely on the professionalism of JT, they have a lot of "know-how", that generates more impact in our website to capture new customers. We are customers for 14 years and we are delighted. "
Marcio Alonso
USTRAVENY
" JT gives us full support in relation to our website and developed all system for USTRAVELNY in a reliable manner, agile and responsible. They deliver what they sell."
Fernando Teixeira
FCT Manutenção
"At 1st place the JT works fine, a trustful company , our website was excellent, the logo mark was great. We've been working together for three years and still have a long journey to come..
Amira Ghrawi
Kazzomph
"I had an idea and needed help developing a website and mobile application. The JT has happened me take my idea and transform it into reality. Their prices are very competitive for the professional grade quality of results they offer. My questions and requests are always addressed and I'm kept up to date with the progress of my project. I wouldn't hesitate to recommend JT to anyone for their web and IT needs".
JT Office
545 Kearny Ave Suite 10
Kearny NJ 07032
(855) 622-7210